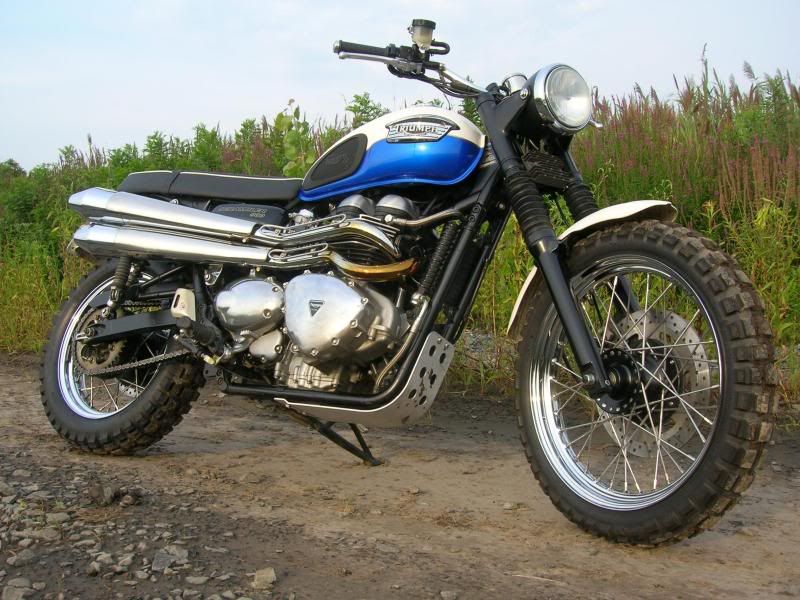 http://s3.photobucket.com/albums/y60/zito/Scrambler/
Hate to do it but I gotta part with my scram. Taking a trip out to yellowstone this summer and my wife wants to come along. We cant both fit on the scram with all the gear so I'm selling / trading it.
Details. 2006. YSS adjustable rear suspension. Hyperpro progressive front springs, Conti TKC80 tires. Thunderbike pipes. Stripped down a bit but have all the stock shit. 25k miles, all put on by me. Maintained better than factory specs. Just serviced. Rode this bike everyday for a couple years, rode it cross country, rode it in the pines. Most fun & universal bike you'll ever find.
Asking $5500. Clear NJ title. Will trade for a HD touring bike + some bux if need be. Would love a stockish FLH shovel. bags/tour pack a bonus. Stock pogo/buddy seat would be cool too. No projects. Looking for a nice reliable runner. Looks not a big deal, as long as it goes, stops and turns reliably.
email me - josephfzito@hotmail.com