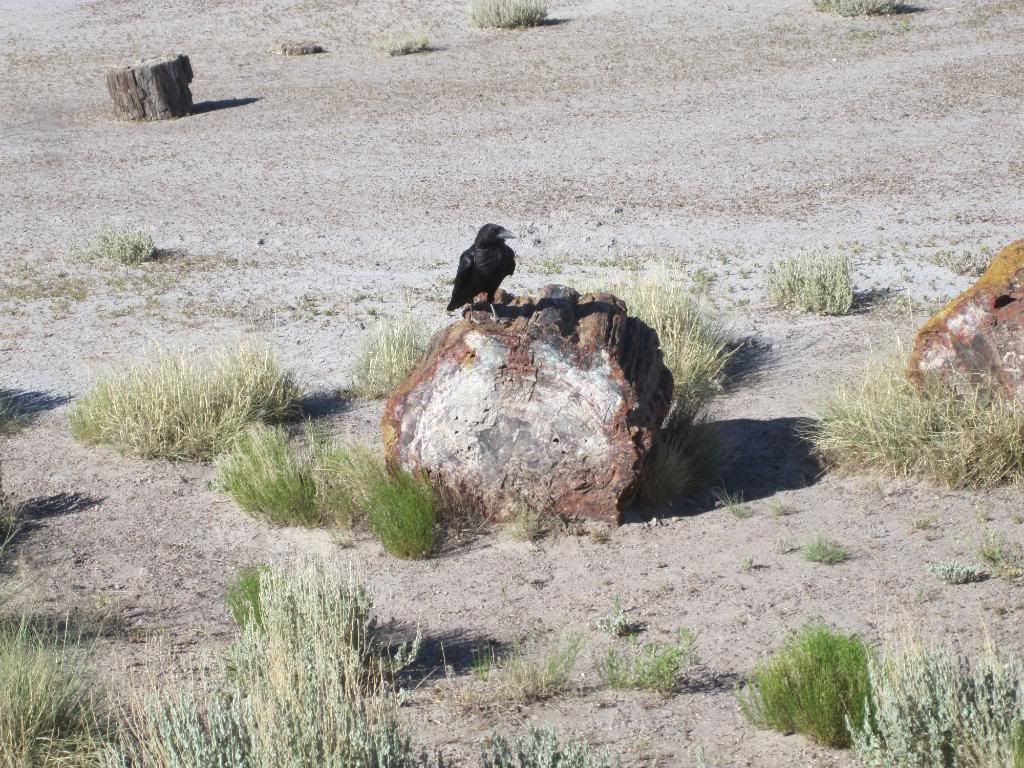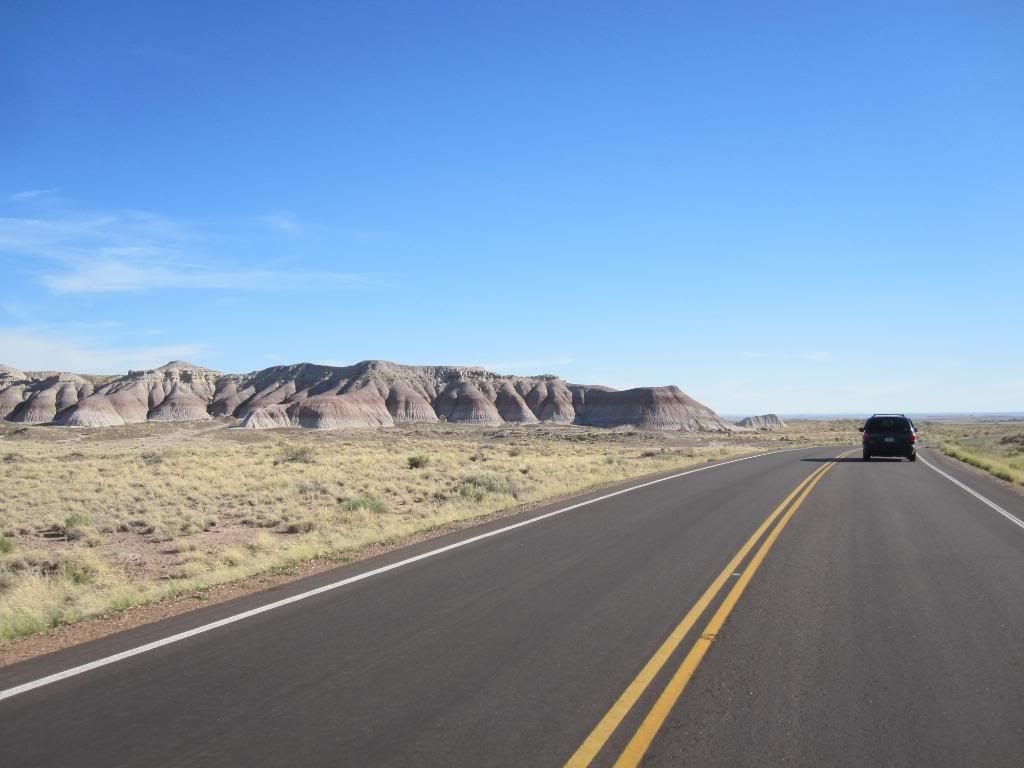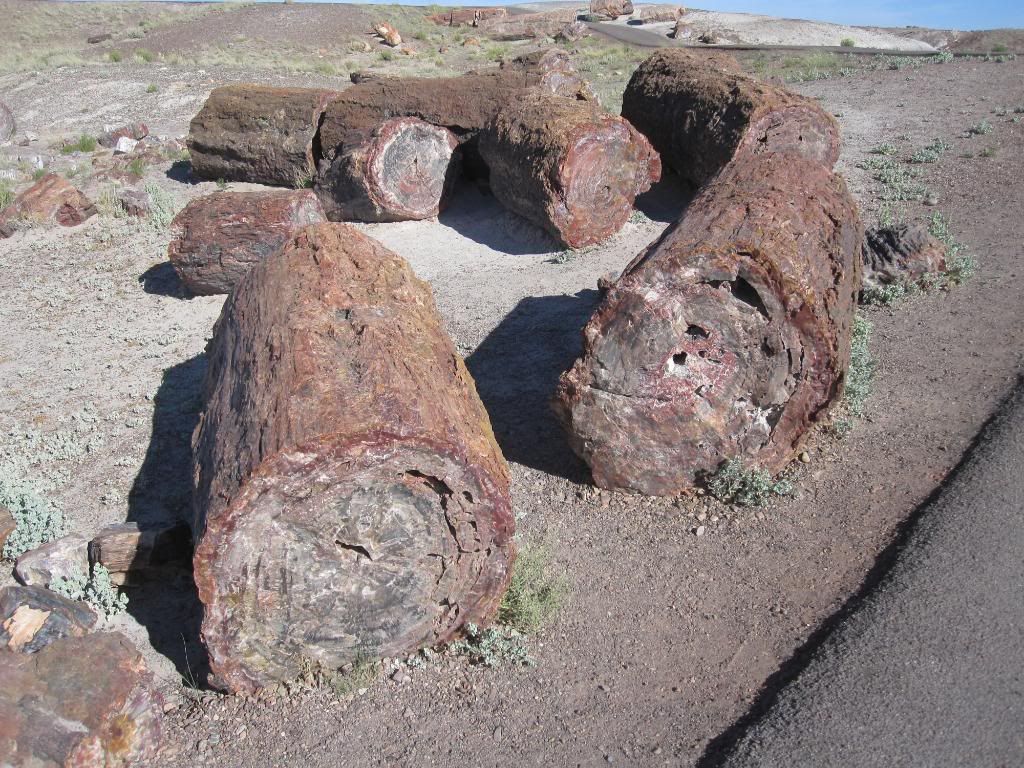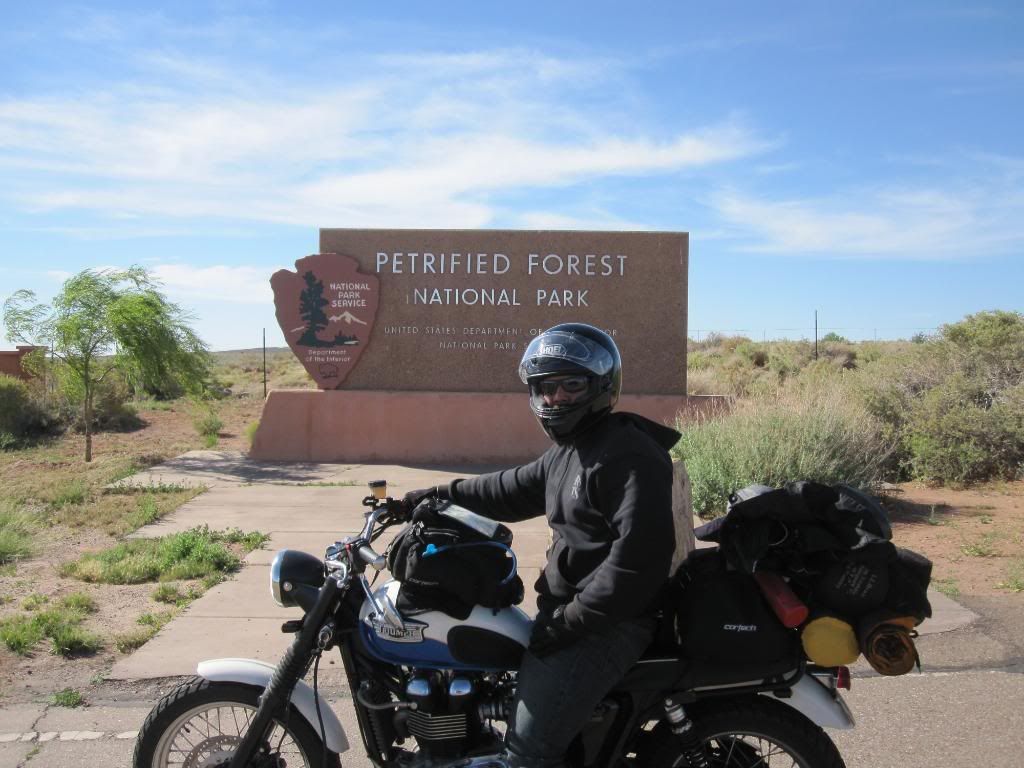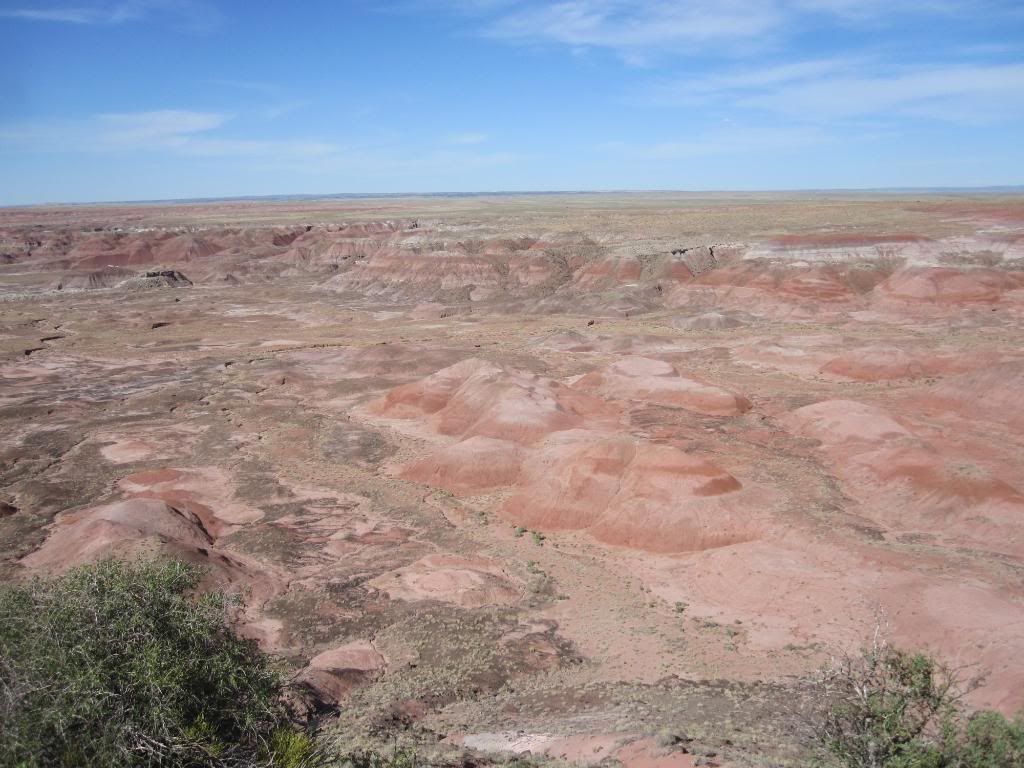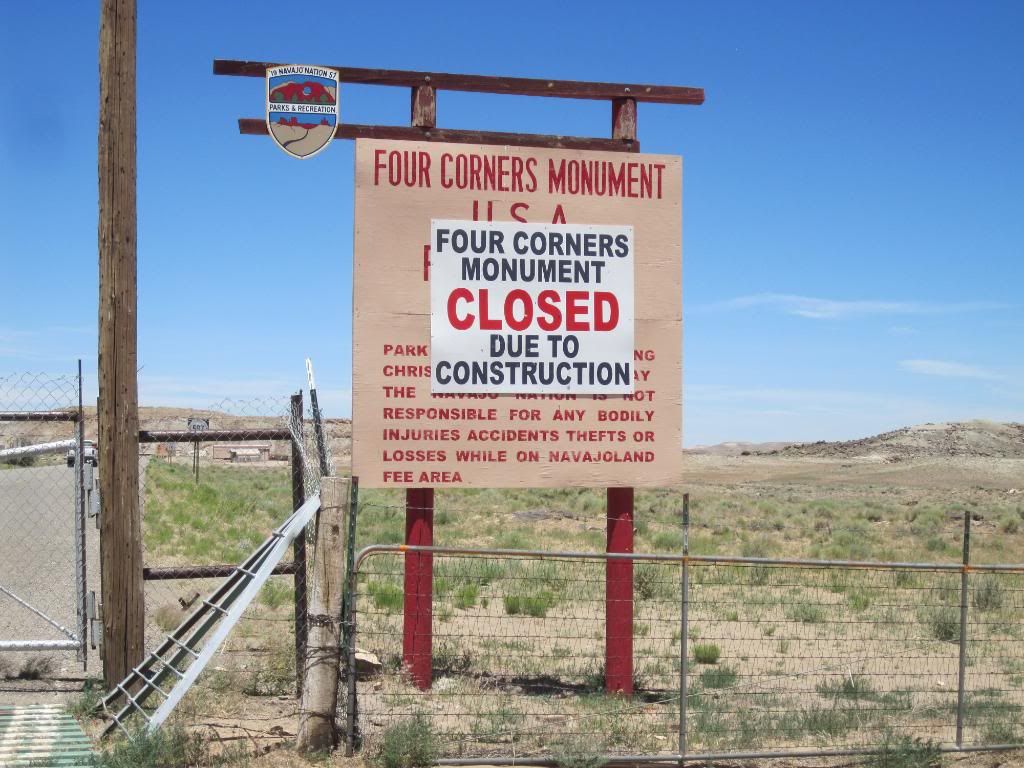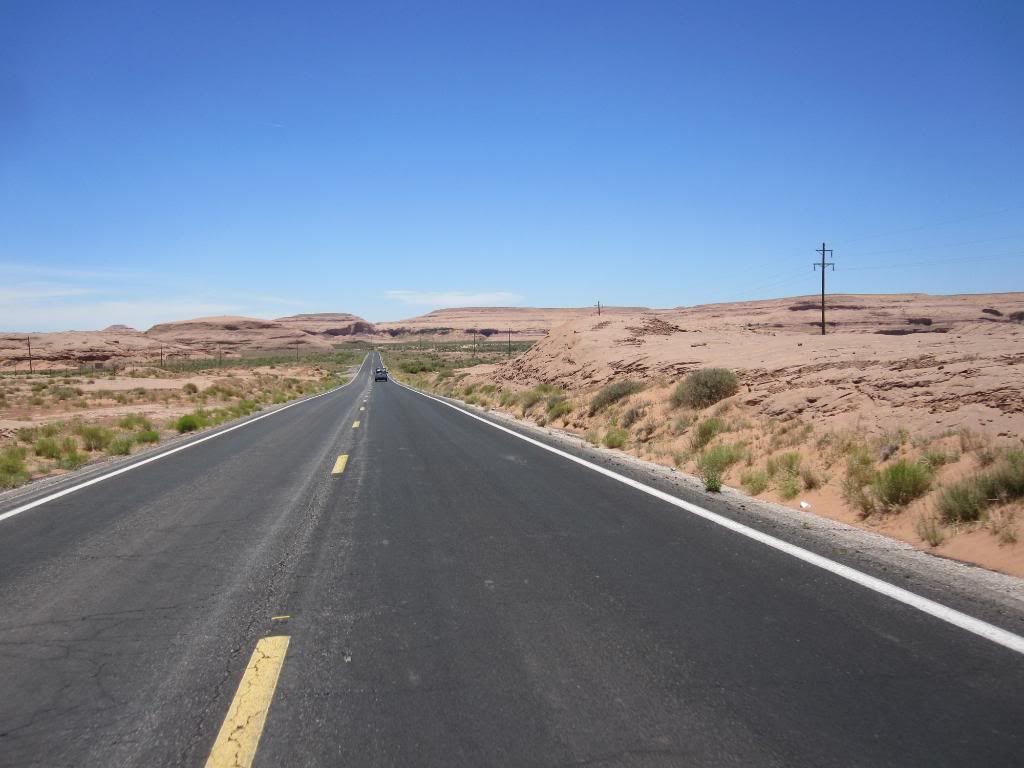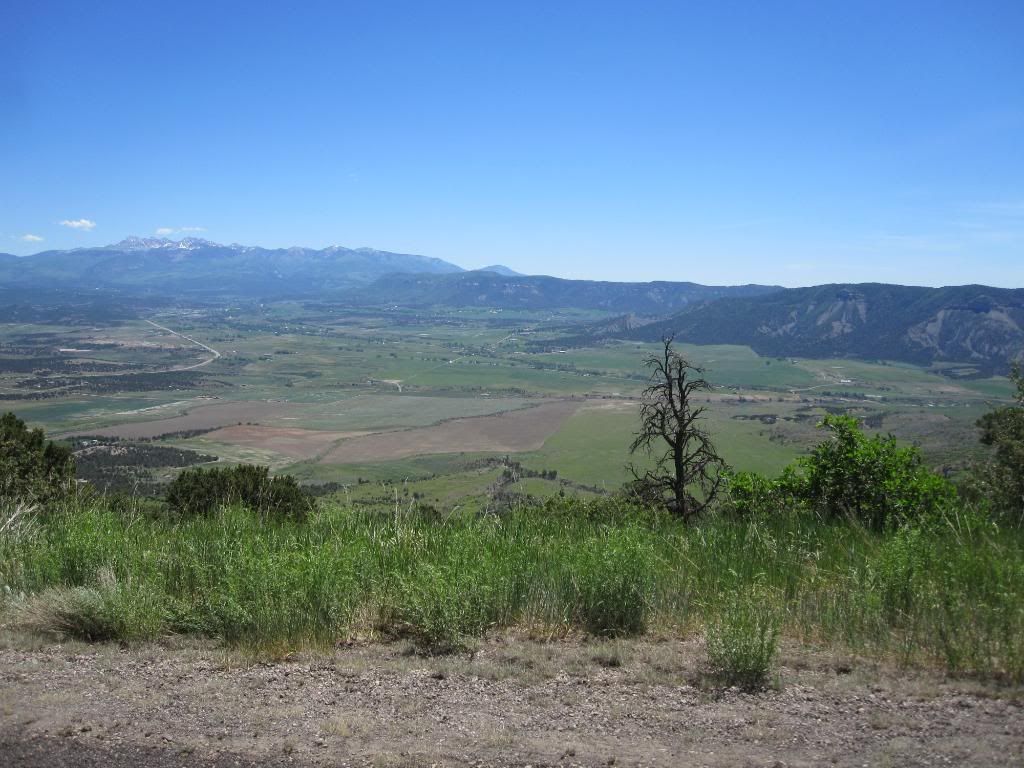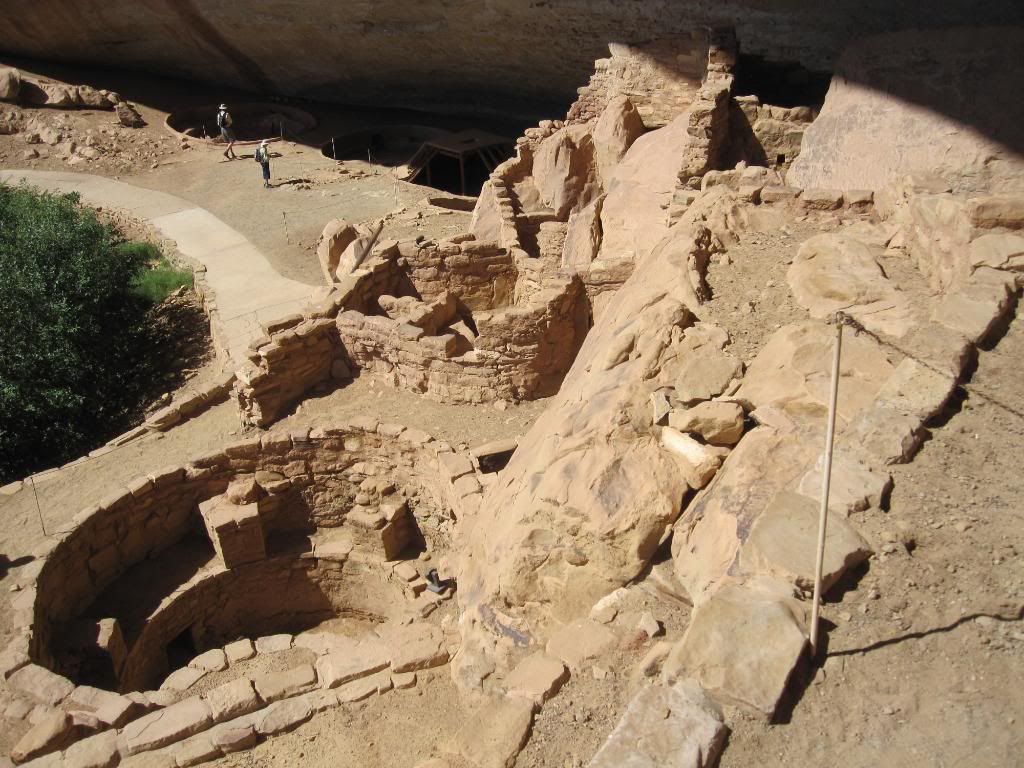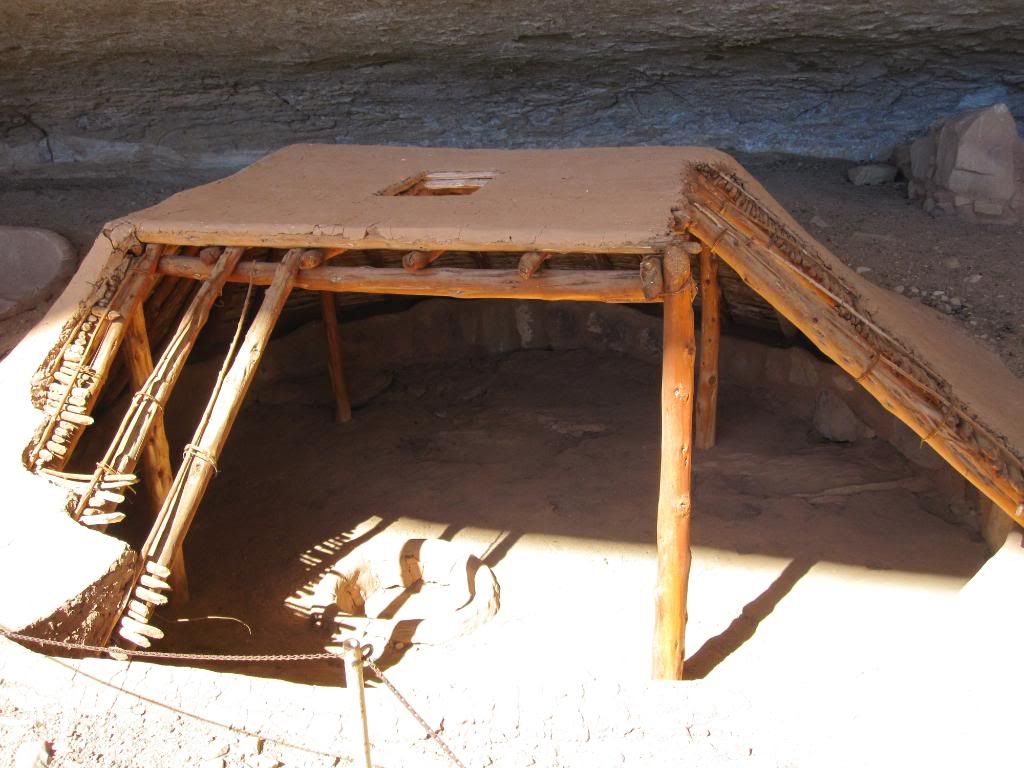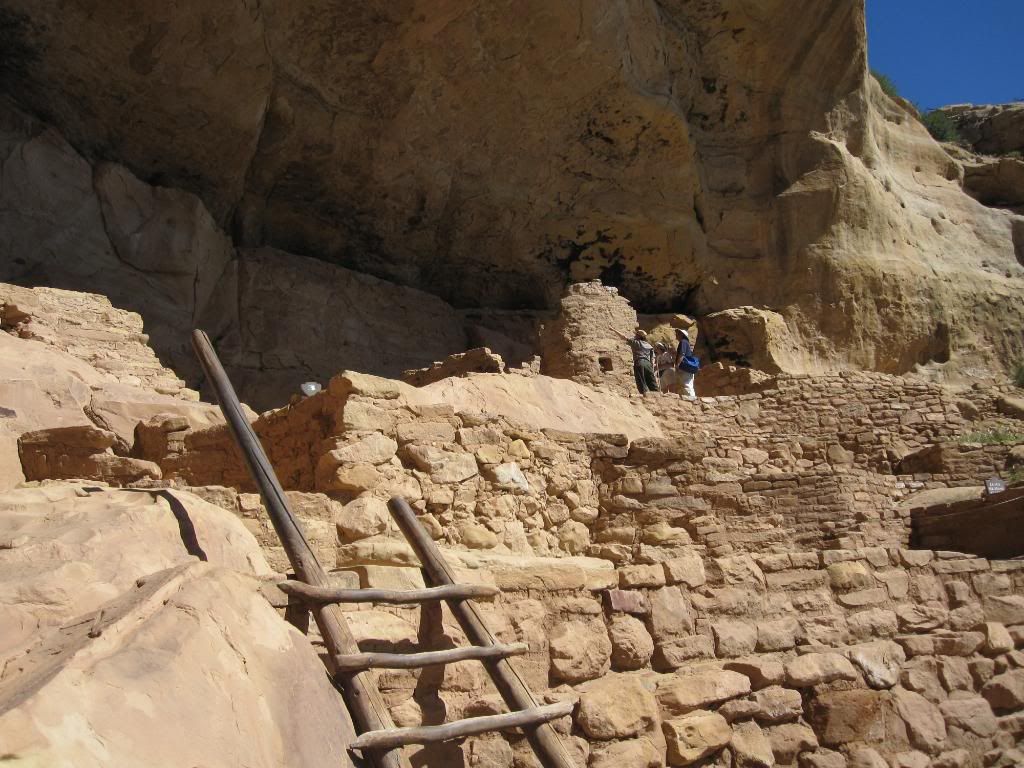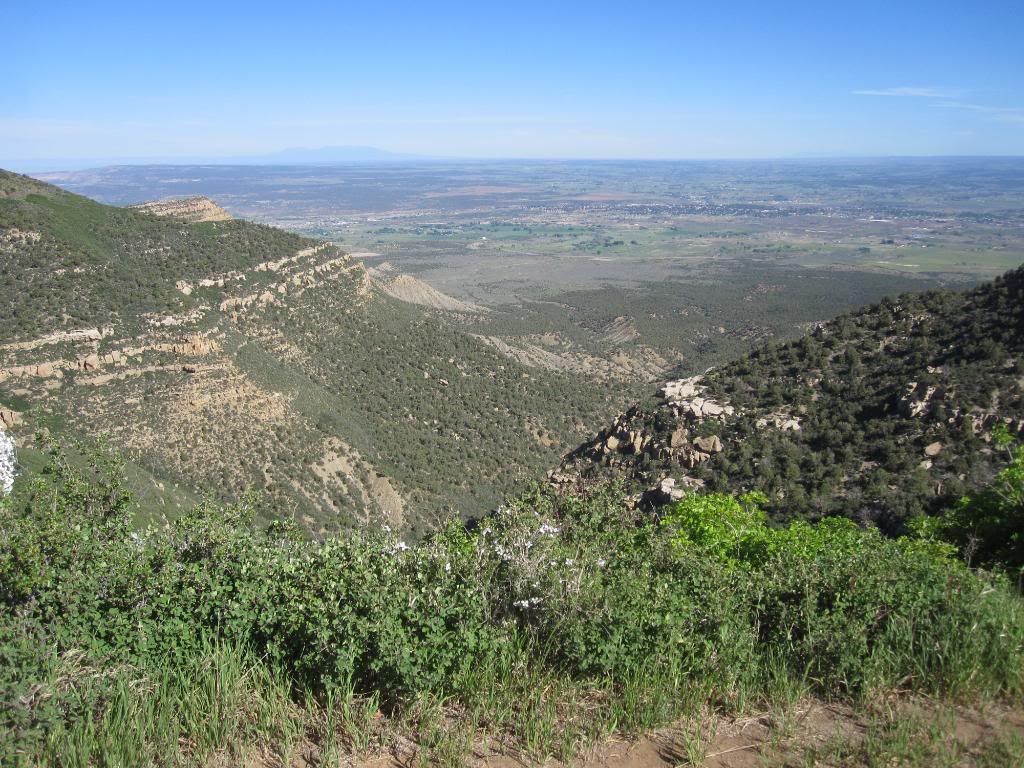 OK - So, I packed up the bike & for the 1st time throughout my journey, I headed east into the sunrise. I still had about 2/3 of a tank of fuel so I decided to head right up to mesa verde from the campground since it was just up the road. I later found out that was a bit of a mistake. I had underestimated how far it actually was from the entrance to the park to the cliff dwellings. There are basically two different routes to take once you get up on top of the mountain ridges within the park. One is the more popular & congested route, the other had a much more interesting twisty road & a little less popular spot - the choice was obvious for me. I always opt for the more interesting road in any situation as sort of a bail out in case the spot I am trying to check out turns out to be lame - at least the ride would be cool, right? In this case, the ride and the spot were awesome. I win.
I rode down to the pit houses & step houses & hiked down to check them out. Its tough to explain how amazing it is to see something like that, so I will just say that it's totally worth the trip. When I was getting ready to head out, I noticed the ride in was quite a bit longer than I expected so I only had about 1/3 of a tank of fuel left. I still had my two reserve bottles but I wasnt ready to find out just how far or un-far they would get me. I did a little shoestring mile counting with the park map & unfortunately discovered I wouldnt have enough fuel to ride down the other ridge to check out the rest of the park and then make it out of the park, back to cortez where the gas stations were. On this trip, there were a few spots I had to pass on because of time or fuel constraints but I'm cool with it. I like the idea of saving some spots to check out later in life. So I ended up riding back out the way I came in but I will say that it was one of the best roads I have ever ridden. Just super twisty with non stop elevation changes for miles & miles.
I made it down out of the park & got fueled up. From there I was planning on hitting the 4 corners monument where CO, UT, AZ & NM all meet. Being a land surveyor, I get tripped out on funky territory monuments. So I roll up to the gate & it was closed! Damn! Oh well, roll on. I rode south along the NM, AZ border through the navajo reservation. More great scenery and roads of course. My next stop was the Petrified Forest and Painted Desert in AZ. It was pretty damn hot and for the 1st time, it was actually cooler to ride with my visor down on my helmet. The hot wind blast felt like it was melting the flesh from my skull. So I bombed onward & got to the park.
I found a couple taking pictures of each other in front of the sign & got the dude to shoot me with my cam. I cruised into the park & was glad I got there when I did. The sun was just starting to set so the painted desert looked even more amazing. It literally looked like a sci-fi movie set. The petrified wood was really far out too. I didnt know quite what to expect but, no shit - its wood that had turned to stone. It was pretty awesome for sure. I would definitely go back through that park.
I had planned on meeting my friend Amy near Scottsdale that night so, since I was running low on daylight & didnt want to show up super late, I bailed on taking the crazy dirt road, the apache trail, coming down from Roosevelt Lake that I took with Michelle last year, I took the highway. I was pretty amazed at how awesome bombing the highway was. I was finally far south enough to start seeing the huge cacti & man was it hot! I still cant get over how the bike didnt overheat at all. Its air/oil cooled but when I was really pushing it in some areas, I was going over 100 in over 100 degree temps for miles & miles & the bike didnt even seem phased by it at all.
I finally met up with Amy & Chris at a restaurant & was so stoked to see some friends for the first time since I had left. We ate & went back to the house & they have a killer inground pool so we all went out for a late night dip. The following day we had planned on doing some fun stuff & I was going to take the whole day off the bike to give it, and my ass a rest.
The next day hanging with my AZ peeps was really awesome & I'll post about it next time.
(To be continued...)
See part one for the link to all the photos