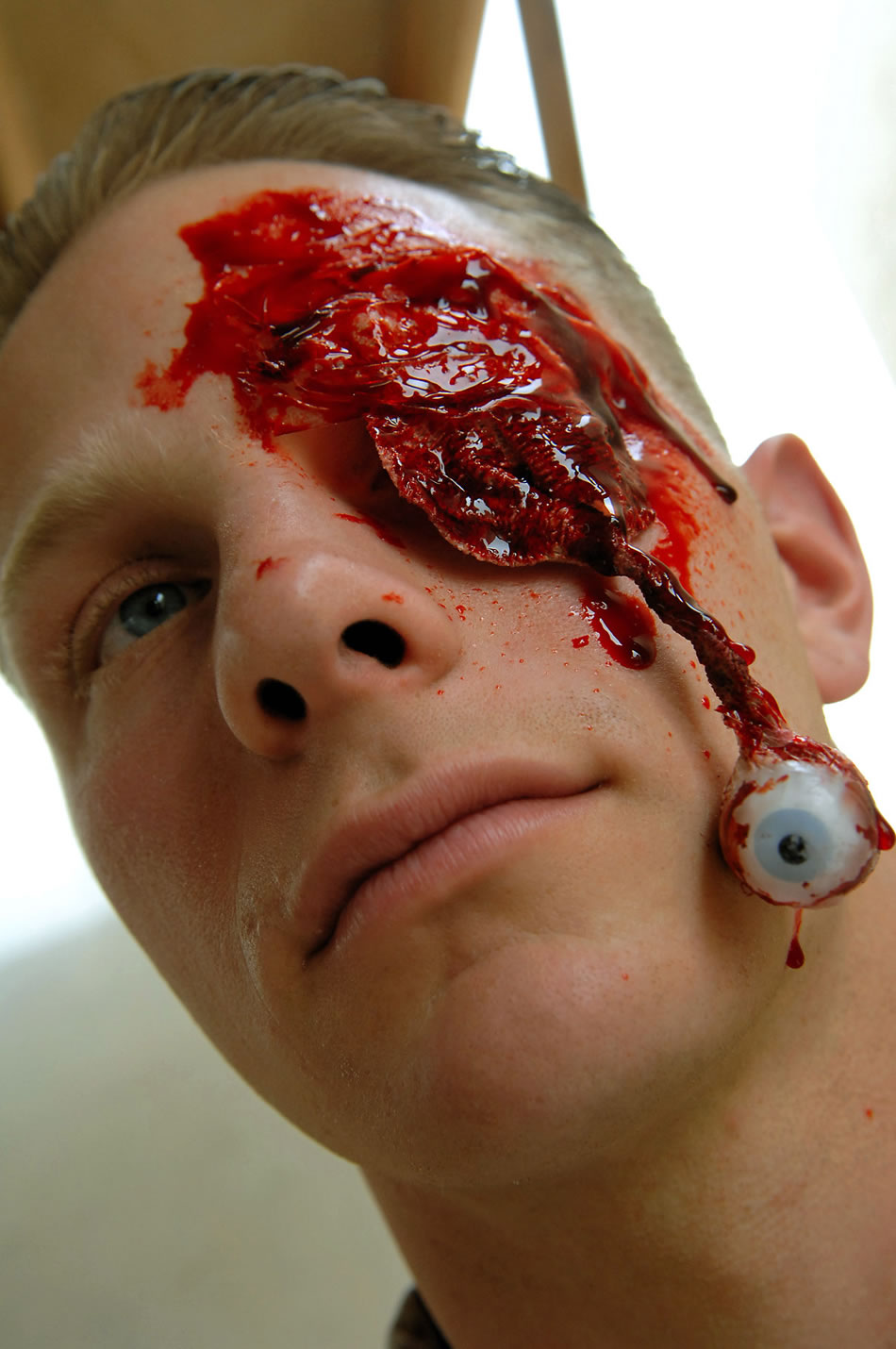 As usual, I was in the garage working on random shit the other night. needed to take a burr off a tiny piece of steel i was working with. this was the 1st & last time i ever turn the grinder on without putting on the safety gogs. i even failed to flip down the guard on the grinder - fuckin double dummy douchebag that i am. touched the piece to the wheel for a nanosecond & bang, felt something hit my eye. ahh, no biggie - didnt even feel like it stuck. figured something just bounced in & out. next day, eye is buggin me bad. i looked in the mirror a few times to see if i could find the source of pain but nothing. it wasnt until after work yesterday when i got home that i could finally see a spot that wouldnt wash out or move. fuck.
went to the eye doc & she said 'yep, you have a piece of metal stuck in your eye & its already rusted quite a bit'. double fuck. she put some drops in, pulled the piece out with some long metal tool & then said 'well since the piece was in there overnight and all of today, its had a chance to leave a rust ring around it & i need to get that out too if i can because it may not ever go away if we dont get it now' so she then proceeded to scrape the rust out of my eye for a while. given, with the numbing drops she put in, i didnt feel much but the idea of someone scraping your eye with a long metal tool just isnt all that rad. thankfully, she fixed me right up.
lesson learned. ALWAYS WEAR YOUR GOGS IN THE SHOP! ive known this forever and its real stupid because im always the one telling everyone to wear their gogs & face sheilds & all that shit. im a goddamn fool. just glad it wasnt worse. for future reference too, if you think you've got something in your eye like a sharp steel splinter or something along those lines, go to the eye doc right away to have them take it out before it rusts.